Topics in
Entrepreneurship
Each Topics in Entrepreneurship lesson covers a specific topic in a standalone format. Topics in Entrepreneurship aren't designed to be completed linearly; instead, pick and choose the lessons that suit your youth entrepreneurship needs.
Each lesson contains multiple activities with detailed preparation, instructions, slides, and handouts required to teach. Lessons are available for grades: 1-2, 3-5, and 6-12.  Recommended for: In-school and afterschool existing STEM programs, business or marketing courses, and enrichment programs 
All lessons are offered with two parts:
Part I contains the first half of VentureLab's Topics in Entrepreneurship content. These lessons are a great way to introduce individual entrepreneurial concepts!
When you purchase Part II of any lesson from Topics in Entrepreneurship, you get all of Part I, plus an additional lesson to allow for further practice and learning.
Topics in Entrepreneurship features lessons on:
Creativity
Intro to Entrepreneurship
Idea Generation
Opportunity Analysis
Market Research
Design Thinking & Prototyping
Business Models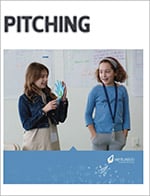 Pitching
Explore More Entrepreneurship
Looking for other ways to spread youth entrepreneurship to your youth and educators? Request a training or discover our program offerings:
Grade Levels

Recommended For

Student Handouts

Printable Student Workbook

Digital Student Workbook

Instructional Powerpoint Presentations

Remote/Hybrid Learning Tools

Instructional Videos

Training and Coaching

Impact Survey*

Cost (yearly license per grade band)
Topics in Entrepreneurship
Deep dive into entrepreneurial topics with these separate modules
1-2, 3-5, 6-12

Enrichment, Supplemental

$400/grade band
Entrepreneurship 101 Online Course
Provide entrepreneurial learning to youth anywhere as part of a class, homeschool curriculum, hybrid and remote learning, and more
3-5, 6-8

Homeschool, Enrichment

$50/course
VentureLab Programs
Programs include Idea to Pitch, Social Entrepreneurship, and Career Exploration
6-8

Summer, Afterschool, In-school enrichment

$4,000